Sunday I volunteered to host Thanksgiving for my husband's family. (Our other option was Golden Corral.) So it's been a bit of a frantic week scrubbing my house and trying to figure out details. But I think I do better with the last minute pressure. It gets my mind working and I usually get more done. It doesn't work so well for sharing all the stuff I've been creating though. But, if you happen to be last minute like me, you can enjoy a free printable thanksgiving invitation, don't worry I sent mine out yesterday.
Click here for the
Printable Invitation
I've also got a coordinating Thanksgiving Subway Art print. Last minute decorating is getting done. Just print, cut down to 8x10 (following the lines) and frame.
Click here for the
Thanksgiving Subway Art
If you need some other last minute decorating ideas, you could try the
leaf cut outs
from last year (a little time consuming for last minute however)
Or frame the fall forest silhouettes found in part
here
and in my etsy shop
here
.
Oh, and if you need a kid game try the fall memory game
here.
I'm still working on place cards. I want to make them both a favor box and a place card. Still working on how I want to accomplish that. But maybe next week I'll have some super last minute ones for you :)
Sunday I'm also guest posting on Whatever Dee Dee Wants so go check out some other coordinating last minute goodness :)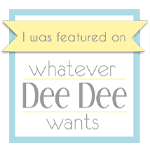 one more thing (I know a bazillion) remember the ABC Animal Poster giveaway ends Wednesday, so go enter to win a cute alphabet poster . . . think Christmas gifts . . .
enter here.
enjoy!